Proxy and voting instruction forms
Reading and understanding a circular is one thing. Understanding proxy and voting instruction forms is another matter entirely.
Fortunately, we love forms! We create proxy forms and voting instructions that are straightforward and user friendly. Systems generated or preprinted, our forms meet the needs of all classes of shareholders – registered and non-registered, dual share structures, and beneficial shareholders in employee share purchase plans.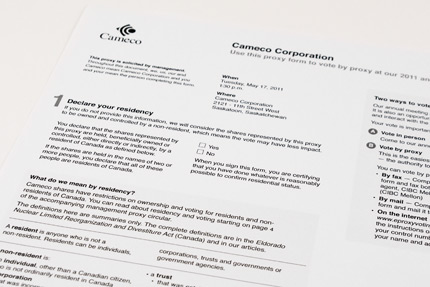 We've done this for
ADP
AGF Mutual Funds
BCE
Canadian Tire
Cameco
Inmet Mining