Marketing and sales materials
When it comes to marketing and sales materials, we look at the whole picture.
We don't think of sales and marketing materials in isolation. We think of how they fit into a full cycle – your pre-, post- and point of sale communications. We take the time to understand your strategy and your brand, and make sure all the pieces work together to leave the right impression.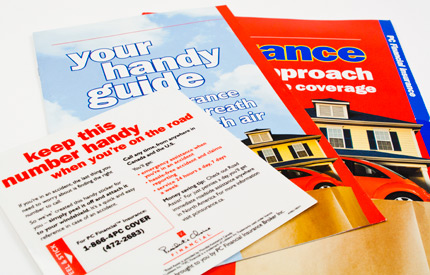 We've done this for
ADP Investor Communications
Benchmark Benefit Solutions
Canadian Scholarship Trust Foundation
Credential Group
C.S.T. Consultants Inc.
Laurel Hill Advisory Group
Perigee Mutual Funds
President's Choice Financial
Provincial Group of Companies
RBC
SEI Investments (Canada)
Scotia McLeod
TIAA-CREF Life
TIC Travel Insurance
Worldinsure