Client
Inmet Mining
Servaices provided:
Inmet Mining
Mining a new standard of communication
Challenge
Inmet Mining Corporation, an international copper, zinc and gold mining company, had a strategy to build their company, increase their share price and develop their corporate profile.
Working with a communications partner was something new for Inmet, but they needed a better way to tell shareholders and analysts about their company, their strategy and the thinking behind the decisions they make. They believed that clear, open disclosure would give investors confidence in their ability to succeed.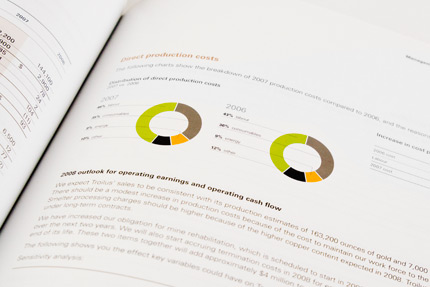 Solution
We started with Inmet's annual report, developing a style and tone that reflected the personality and ethics of the company's management team, while articulating their vision and strategy for growth in a more meaningful way. We added context by describing the business environment they operate in, how metal prices affect company performance and talking about Inmet's outlook for the future.
It was a document that set a new standard for the company and for reports in the mining sector.
Then we used the same approach to create more effective quarterly reports, sustainability documents, proxy circulars and annual information forms, and streamlined their corporate website.
We also created a plain language executive summary of Inmet's Environmental and Social Impact Assessment (ESIA) for Cobre Panama – an ambitious project that, when developed, will be one of the largest copper mines in the world. The summary distilled key information from their full document into a digestible overview that highlights the essential information about the anticipated impacts of their project.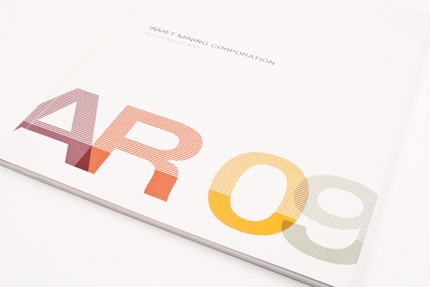 Result
Inmet received accolades for their disclosure from their board, investors and analysts, increased their standing in the Globe and Mail's corporate governance rankings, and attracted a new retail investor base. They also earned the respect of many of their peers for the transparency of their corporate responsibility reporting.