Client
AGF
Servaices provided:
AGF
Reduce, streamline, simplify
Challenge
When AGF, one of Canada's top investment management companies, asked us to look at ways to simplify and streamline their investment applications, they had nine different forms in print. Producing multiple forms and keeping them up to date was inefficient, expensive and unfriendly to the environment and AGF was ready to change.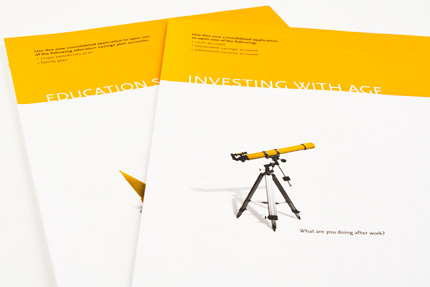 Solution
We created a user friendly investment application that could be used for opening both registered and non-registered savings accounts, as well as retirement income accounts. Designed to step advisors intuitively through the application process, the new form seamlessly incorporates tutorial and navigation features that let advisors know what they needed to complete, and when. A combined application form for individual and family RESPs completed the package, providing AGF with even more efficiencies.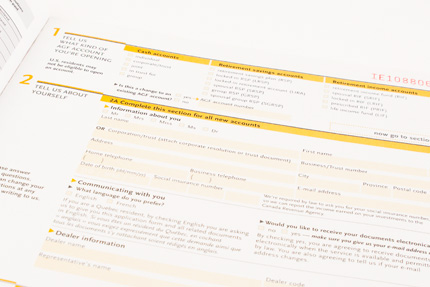 Result
By clarifying and eliminating redundancy, we were able to reduce the total number of applications from nine to just two, while improving usability – good news for advisors, customers and AGF.
(Now that's a smart investment!)